Children and Family Events
Our goal is to connect kids with the love of Christ.
At Stanley Park Community Church we want your children to be seen, known, and loved!
There are many ways to get your kids involved at Stanley Park Community Church. Check out our list of upcoming events for families and children.

Adventure Day Camp
Save the dates! July 10th – 14th Stanley Park Community Church's Adventure Day Camp is back, and going to space in "Stellar," where we will help kids aged 4 – 10 to shine Jesus' light!
Registration will open in the Spring. We hope to see you there!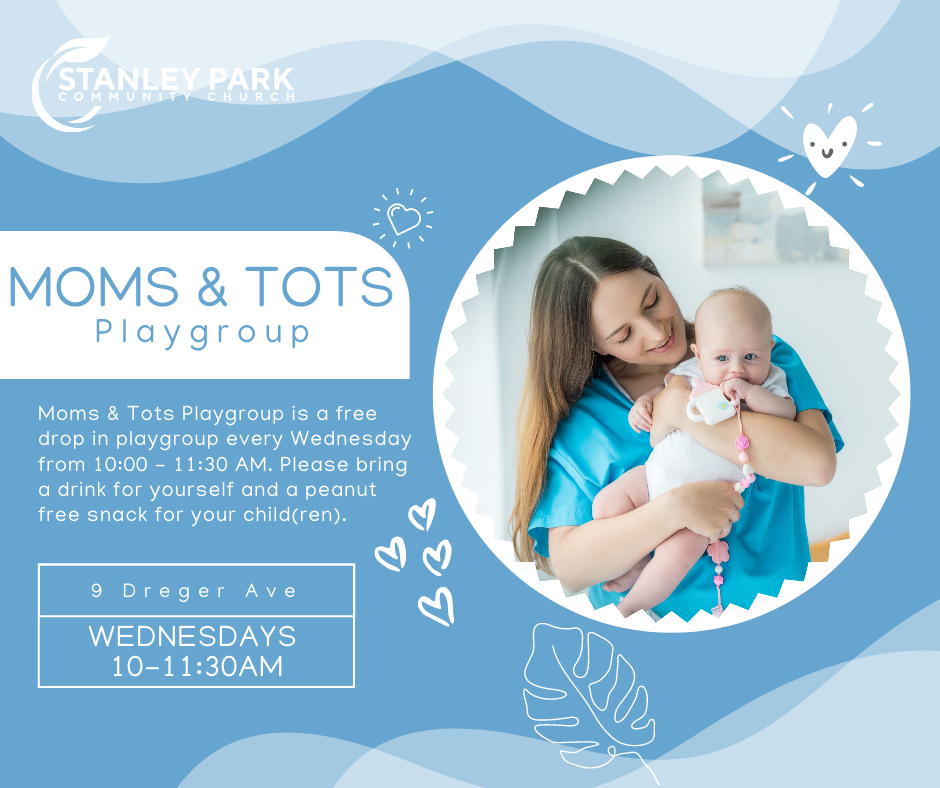 NEW!!! Moms & Tots Playgroup
Moms & Tots Playgroup is a free drop-in playgroup that happens every Wednesday from 10:00 AM – 11:30 AM. Please bring a drink for yourself and a peanut free snack for your child/children.
UB Youth Summer Camps
Each summer the UB Church in Canada gather to put on the best and most affordable overnight camp around for kids and youth! Registration will open soon, but until then keep the following dates in mind for your family:
Jr High Camp (those entering grades 7 & 8) – August 6 – 11
Junior Camp (those entering grades 3 – 6) – August 13 – August 18
Teen Camp (those entering grades 9 – 12) – August 21 – August 25
 For more information, go to https://ubyouthcamps.com/wp/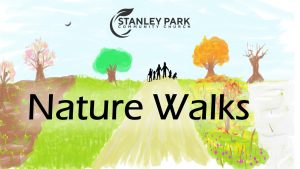 Nature Walks
Our next planned nature walk is for January 5th, 2023 at 1:30 PM at Riverside Park in Cambridge. Come dressed for the weather! Please let our Child and Family Minister Gabe know (gabe@stanleyparkchurch.ca) if you plan to come. We will be meeting at one of the central parking lots CLICK HERE. We hope to see you there!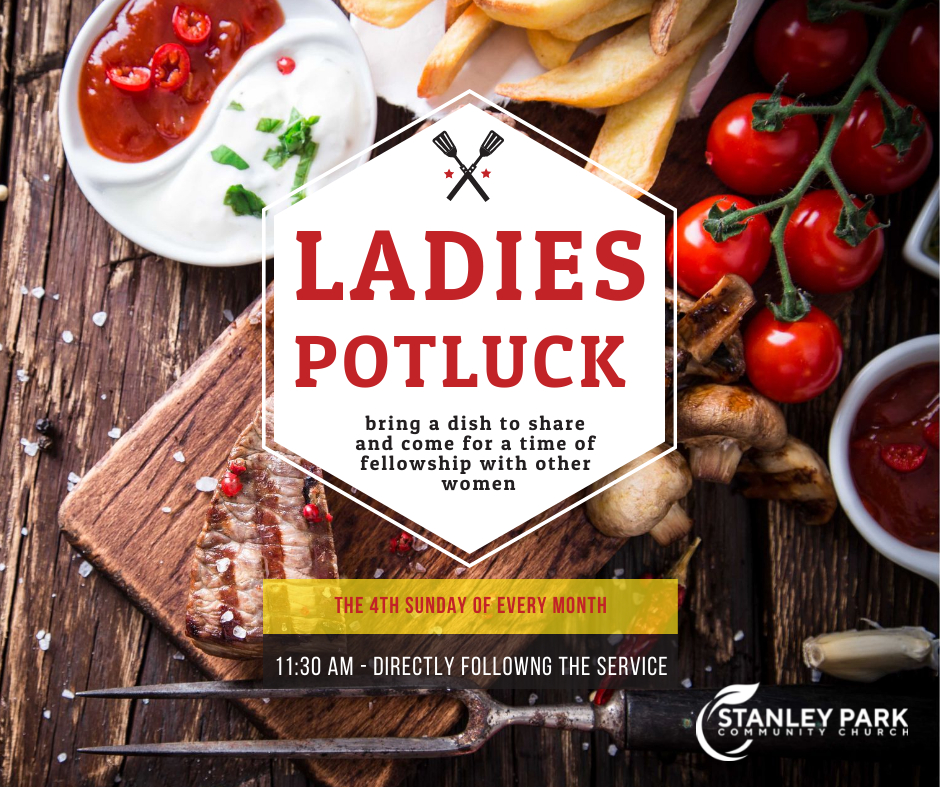 After-Church Ladies Potluck Lunches 2023!
After the success of our fall potluck lunches, we Stanley Park girls are going to keep meeting together after church on the 4th Sunday of each month. Church ends at 11:00 AM so our potlucks usually starts around 11:30 AM. Please bring a dish to share "potluck style." Here are the dates to mark your calendars so you don't forget.
January 22nd, February 26th, March 26th, April 23rd, May 28th, June 25th
UB Getting Away – Youth Retreats 2023
If you are Youth, you're invited!! In winter of 2023 we are reviving our pre-COVID practice of annual weekend retreats for Junior High (Grades 6 – 8; January 27-29) and High School (Grades 9 – 12; March 24-26) students across the denomination, at Countryside Camp, south of Kitchener. These are great weekends of connection with friends we made at our Summer UB Camps, and opportunities to make new friends while enjoying games, winter activities, teaching and more! Please contact Gabe Magnus (gabe@stanleyparkchurch.ca) if you or someone in your family is interested in attending or helping as a volunteer.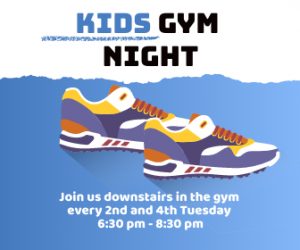 Gym Night for Kids
If you're the kind of kid (ages 4-18) who loves to move your feet, join us on the 2nd and 4th Tuesdays of each month from 6:30-8:30pm for a time of fun group-based physical activity! 
Every week we'll play a variety of sports and active games together inside our gymnasium (downstairs).
Please make sure your kids and youth bring appropriate footwear, and bring a water bottle with them!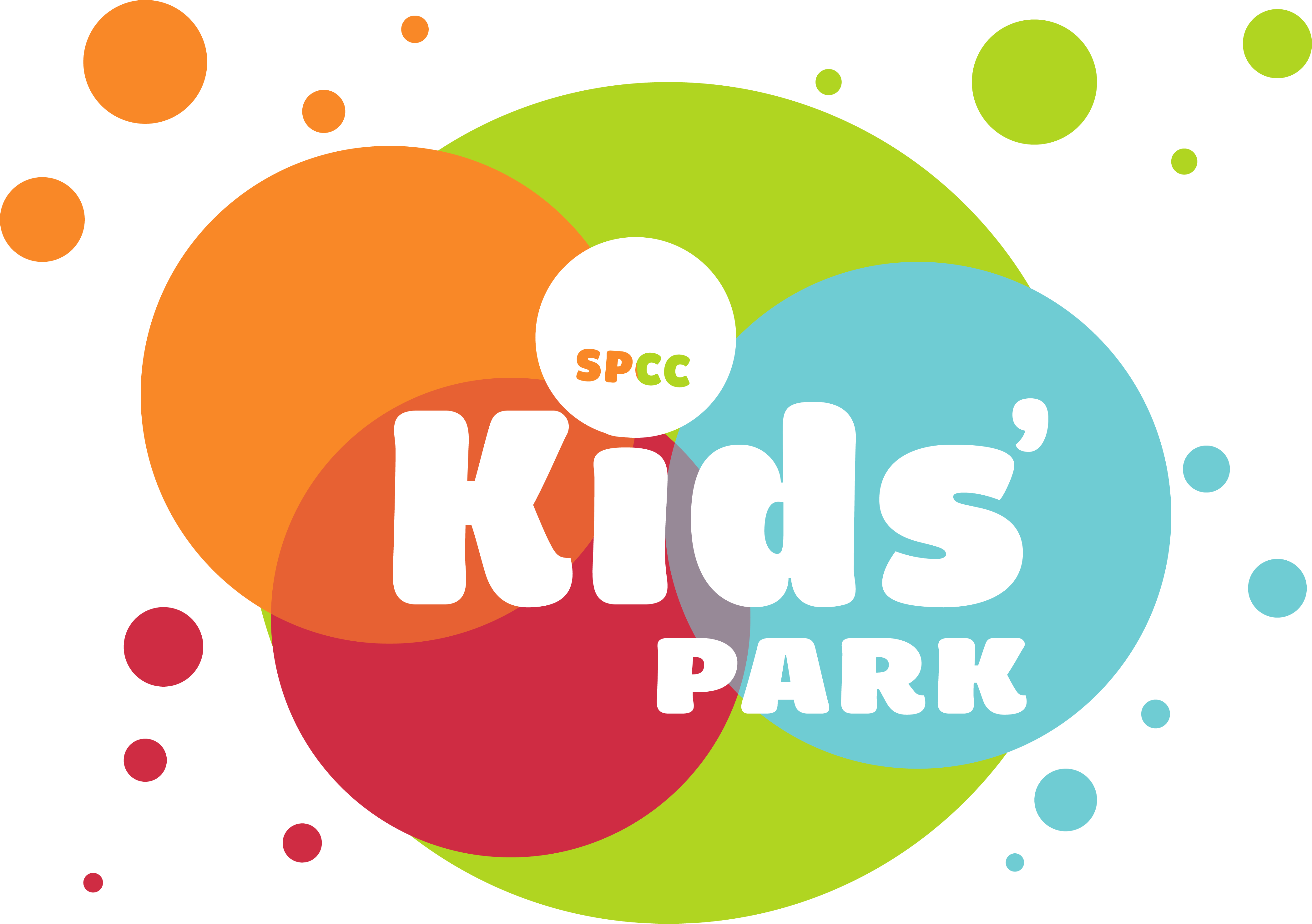 Kids' Church
Sundays we have kids' church! The whole church gathers for worship, we pray a blessing over the kids, and then they are off for a time of fun and learning with some of our awesome kids' ministry team members.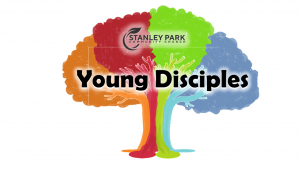 Young Disciples Time
Young Disciples meet on the 2nd and 4th Sundays of the month. Youth ages 11 and up have an opportunity to gather together in their own space on Sunday mornings at the same time as Kids' Park to discuss and engage with ideas of faith, scripture, and what it means to choose to be a disciple of Jesus today.